Content is one of the most crucial parts of the online marketing strategy for companies. They work very well, connect with consumers and look positive. They are not spam, but an added element, something that has a value that goes beyond the simple corporate message.
But brands and companies have to keep up to date with what works in content marketing. The success of content marketing is not only to create content, but also to create the content that the consumer wants to receive and those with which it generates more engagement. And, what are the contents that work best? The key is to analyze the trends.
Content marketing
Gifs
Gifs have returned in recent years with a lot of strength in content marketing. Social networks have been incorporating them little by little and their presence has become ubiquitous. Gifs have now become not only a language that brands have to master but also an element that they can use for their own benefit.
Instead of simply using the gifs that circulate through social networks, the brands and companies can create their own gifs and leave them in the hands of consumers to incorporate them into their conversations. Netflix can be an example to understand how to do it. They even have their own gif channel on the internet promoting their original shows. You can host gifs on websites like giphy.com.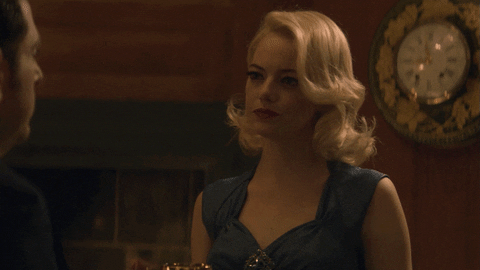 Memes
Memes and gifs are not the same things, although they start from the same strengths and the same basic issues. Memes are also fun, easy to understand and have a message that is easy to empathize with. When brands use them correctly, they become a viral element and achieve a very high engagement.
In addition, they show that the company is up to date, that it knows the issues of the moment and that they enter the conversations.
It is also interesting to note that a recent study showed that 36% of millennials pointed out that the best way to express their emotions were through gifs and memes.
Checklists
We have all done a checklist on, a shopping list, or things to pack for our trip. Checklists are a surprising trend in content marketing, especially in the B2B market. According to the analysis, 60% of those responsible for B2B content marketing recognize that it is the content that generates the most engagement.
Especially when they are made interactive – they will have a clear response from consumers. In addition, they help to establish the image of the brand or of the company as an expert in a specific field.
Emotional and positive stories
The stories feel good, stories with emotions and positive, were the stars of content marketing in 2017 on Facebook: it is the type of content that most consumers share. Companies can take advantage of the feel-good stories of their employees and customers.
Tests
It seemed that they had their moment a few years ago, but the truth is, they did not die. The tests are still very popular. Two, in fact, were the most shared content on Facebook in all 2017. One on grammar errors was the fourth, only surpassed by Despacito and a song by Ed Sheeran and by the news about the death of a celebrity. Consumers still like tests, especially when they are fun or when they can discover more about themselves. Try adding some to your content marketing strategy.